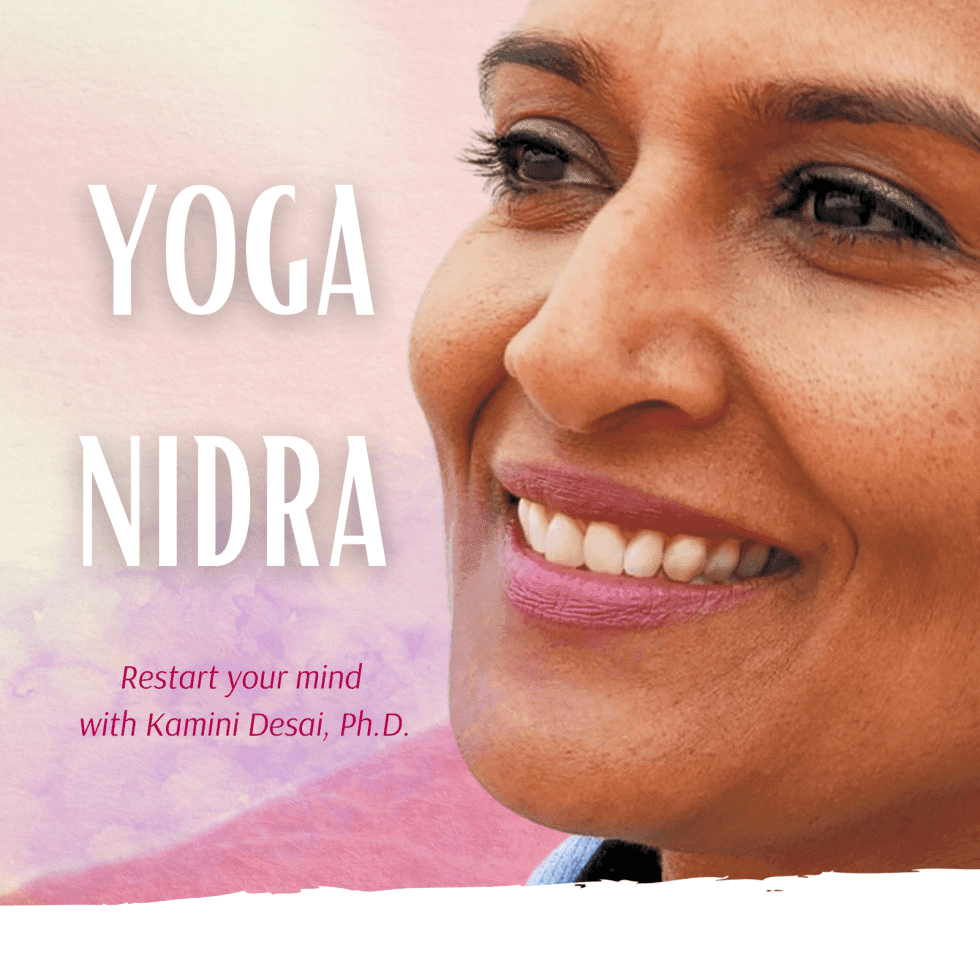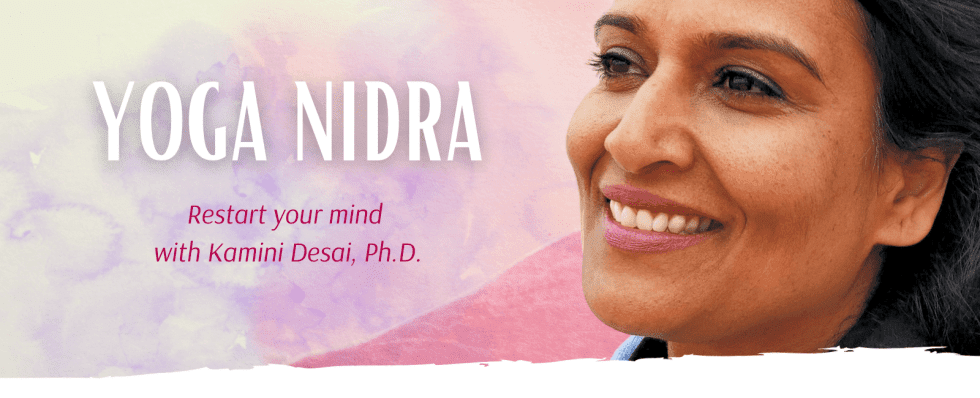 The Art of Transformational Sleep
Have you ever noticed that when you feel fulfilled, you accept everything life brings you with ease?
Eastern teachings consistently focus attention on the development of the self - helping us to understand how we unconsciously prevent ourselves from accessing our own potential. Dr. Kamini Desai combines ancient teachings with modern psychology and mindfullness, working with each person in a holistic approach.
3-part online yoga nidra course

For those who are seriously interested, Kamini Desai and Maitrea are planning a certified yoga nidra training.
Tentative dates are November 2024 and March 2025.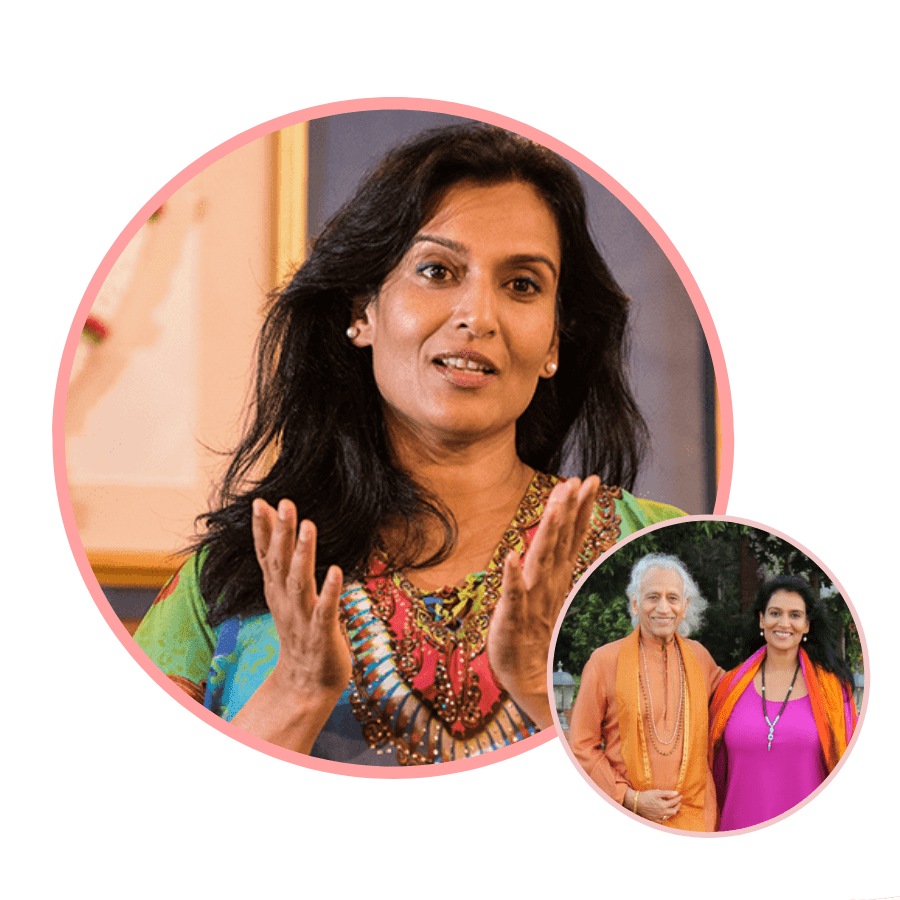 Kamini Desai, Ph.D.
She is the author of Yoga Nidra: The Art of Transformational Sleep and is considered a leading authority on Yoga Nidra. As the creator of the I AM Yoga Nidra program, she uniquely combines the ancient wisdom of yoga with Western psychology and science.
Her father, the renowned Indian master Gurudev Shri Amritji, brought the teachings of yoga to the U.S. in the 1960s and significantly enriched Western yoga with a deeper spiritual aspect.
Kamini has been teaching around the world for over 35 years. In 2012, she was awarded the title of Yogeshwari (woman of yogic mastery) for her passion for bringing ancient enlightenment to the real challenges of human experience. More info about Kamini Desai, Ph.D.
3-part online yoga nidra course
RESTART YOUR MIND
In yoga nidra, we learn to consciously enter the zone between wakefulness and sleep, which allows us to rest more and better. In such a zone we unlock the mystical powers of the subconscious and higher centers of consciousness. As a result, we can effortlessly erase our self-destructive habits and patterns of behavior.
Do you crave a good night's sleep? Do you want to manifest your dreams into reality? Do you need to control your anxieties?
Go through a series of 3 self-experience evenings in the comfort of your own home.
Let your mind RESTART.
After the online seminar, we will send you a recording of the evening within 5 working days, which will be free to watch for 14 days.
Rewrite your life on the verge of sleep
Yogis claim that 45 minutes of yoga nidra is as restorative as three hours of sleep. Yoga nidra provides maximum regenerative activity of the theta and delta brain waves in a minimum amount of time. It can address a variety of ailments by helping the body get into a state of restoration.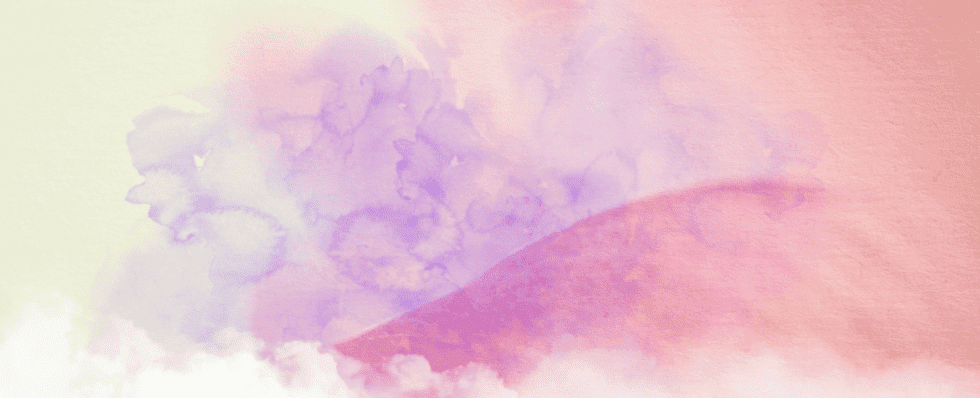 You can now get the complete 3-part online course at a very attractive price.
No further discounts can be applied to the early bird and last minute price. The final price may or may not include VAT, depending on your country of residence. The prices shown in the overview table below are already including VAT.